Deputy Prime Minister for Digitisation and Minister of Regional Development Ivan Bartoš presented the agenda of Czech Digital Week to the press at the Czech Institute of Informatics, Robotics and Cybernetics (CIIRC CTU). Czech Digital Week takes place from 31 October to 6 November 2022 and each day is dedicated to a specific topic. Program of the first day belonged to "Digital Education" and RICAIP Testbed for Industry 4.0 at CIIRC CTU was a logical starting point for the series of conferences and workshops.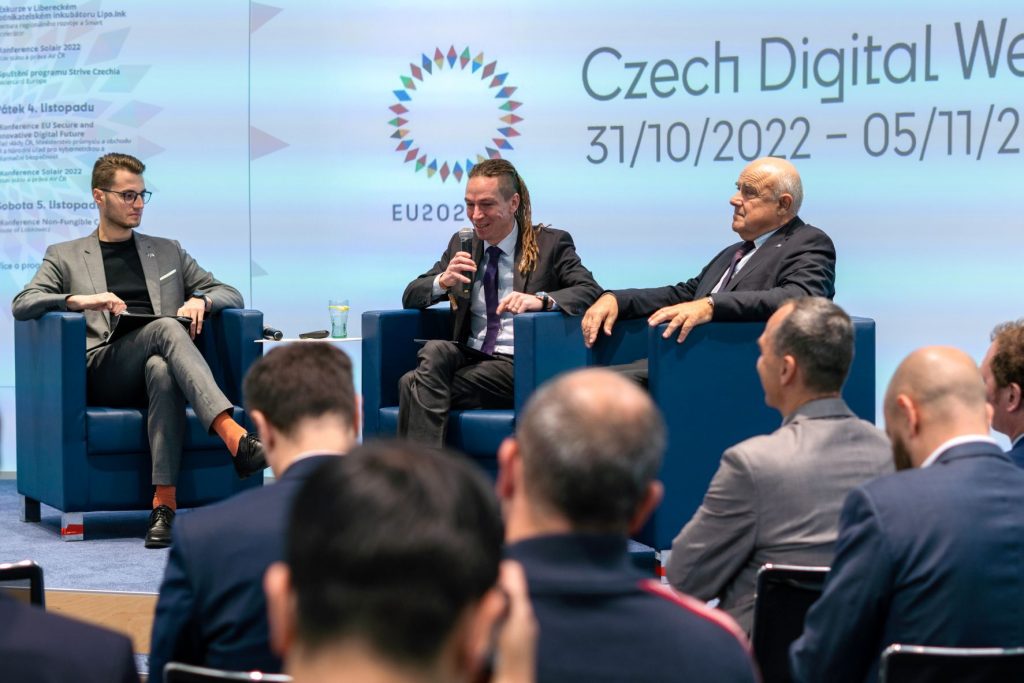 Deputy Prime Minister Ivan Bartoš also started the Czech Digital Week with a presentation of the priorities of the Czech Presidency in the Council of the EU in the area of the digital agenda and the current status of their implementation. After that, he and journalists had an opportunity to visit a unique research infrastructure and selected technologies at Testbed for Industry 4.0. The Testbed was built at the CIIRC CTU as part of the Czech-German Research and Innovation Centre on Advanced Industrial Production RICAIP, all thanks to EU and Czech investments.
The program also included the presentation of new strategic projects of the CIIRC CTU – namely COMENIA. The importance of COMENIA project was shown by the signing of an Accession Agreement between CIIRC CTU and VSB – Technical University of Ostrava, represented by its Rector prof. Václav Snášel.
"Today's opening at the Czech Institute of Informatics, Robotics and Cybernetics is more than symbolic. It is the place where theory turns into practice. I am delighted that, thanks to the Testbed for Industry 4.0, Czech industry has an access to the latest scientific knowledge and tools for advanced manufacturing. I consider the connection between science and industry to be a prerequisite for a successful innovation ecosystem."

Ivan Bartoš, Deputy Prime Minister for Digitisation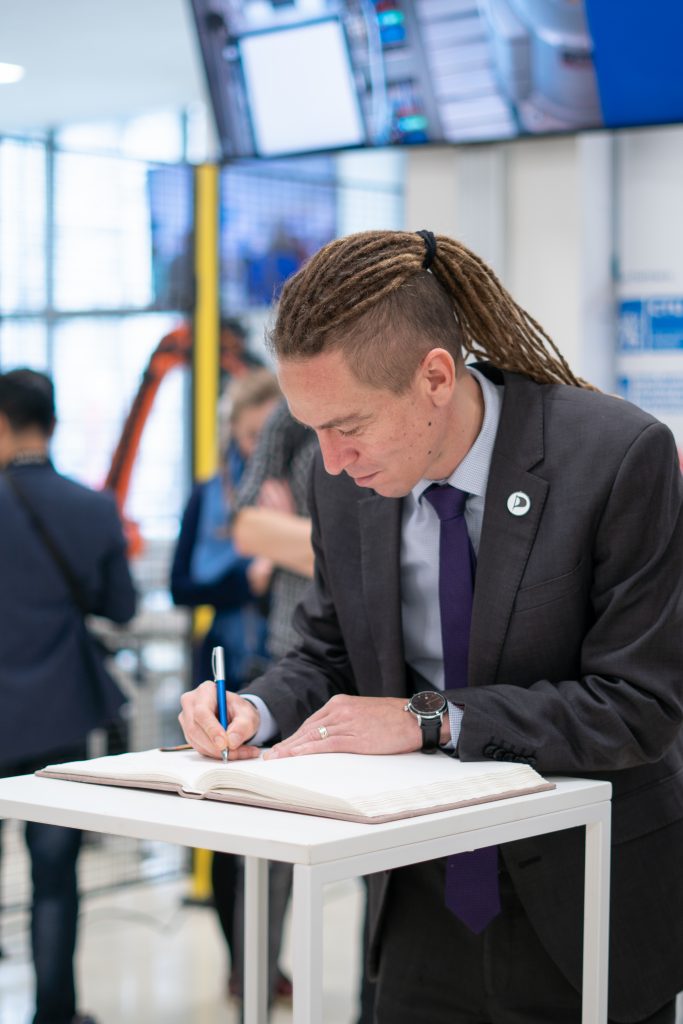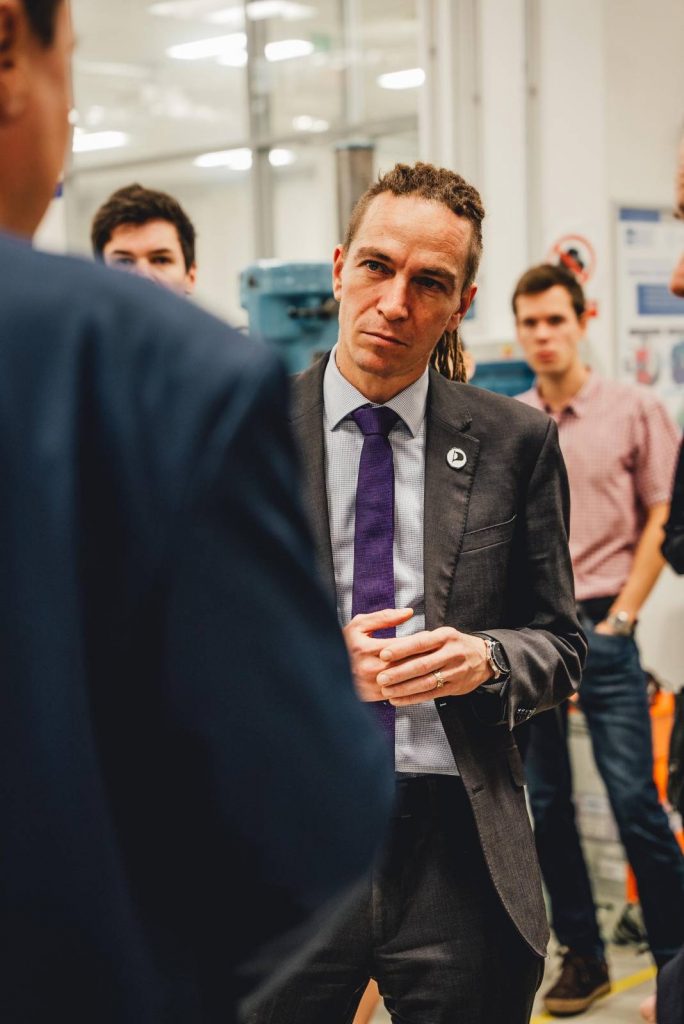 "As a top research facility, CIIRC CTU provides an excellent intersection between science and industry both on Czech and European scale. It is done especially through education in the field of digitalization and digital technologies. We offer our know-how not only to students but also to employees of companies"

Ondřej Velek, Director of the CIIRC CTU
---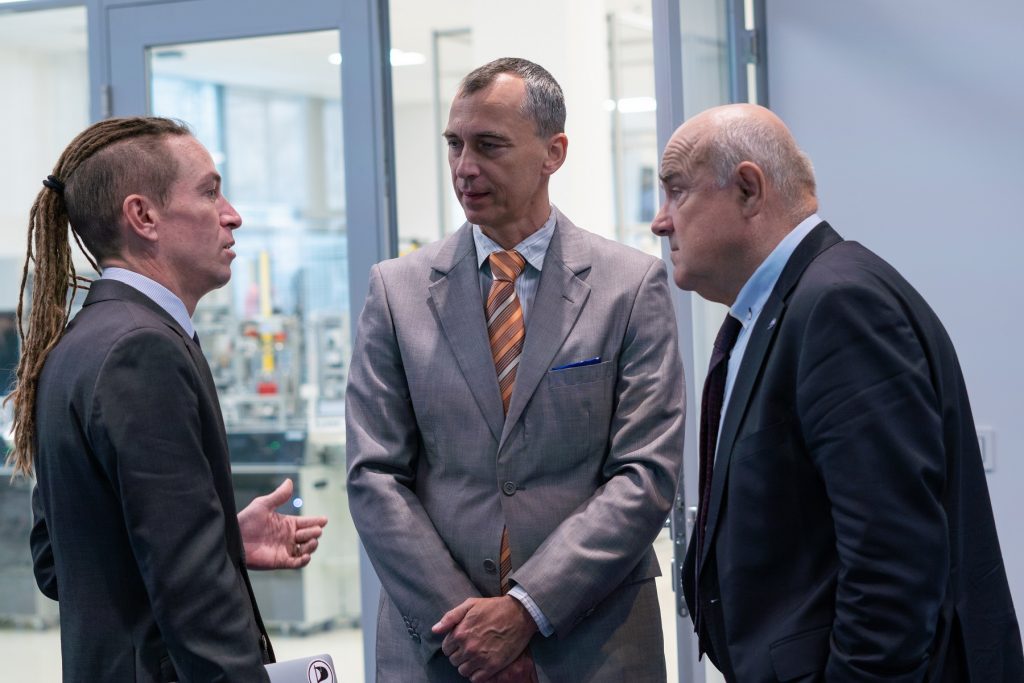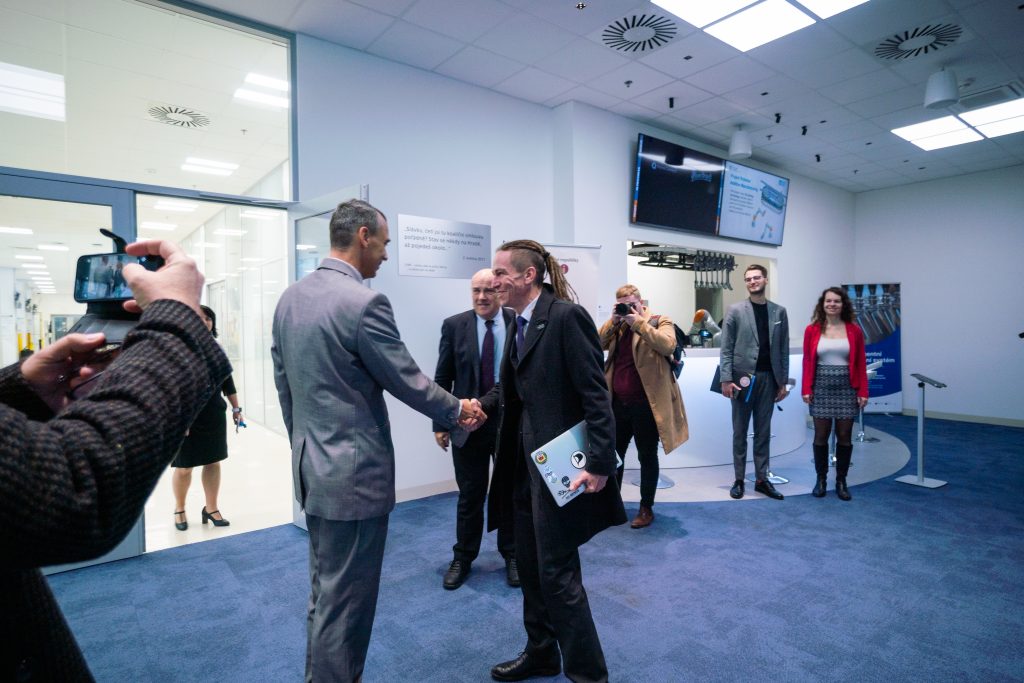 "We are pleased that we have the opportunity to present the infrastructure built within the RICAIP project to the Deputy Prime Minister. Our goal is to offer this infrastructure and knowledge for the transformation of Czech industrial production towards green manufacturing. The first step in this process is digitization. Then it must be followed by projecting digitalization into industrial production. Only then it is possible to achieve significant savings and green manufacturing is not going to be just a theory. These are the topics that interest us at CIIRC. To achieve this, we use artificial intelligence and other technologies such as 5G networks, 3D printing, and additive manufacturing. All of these technologies are concentrated with the prospect of industrial application right in our Testbed for Industry 4.0."

prof. Vladimír Mařík, Scientific Director, CIIRC CTU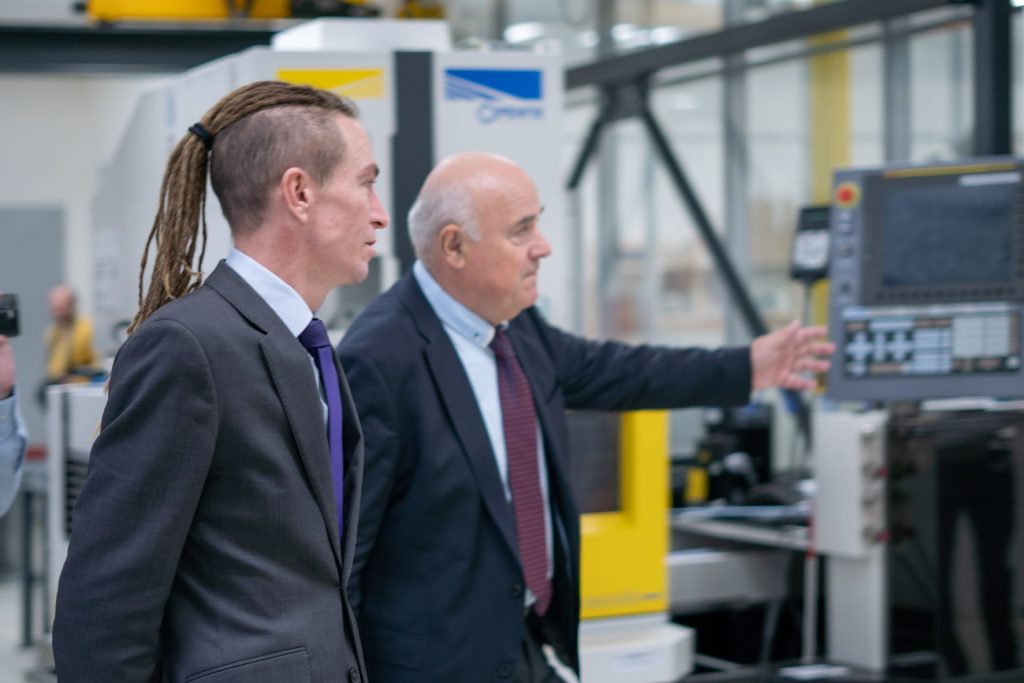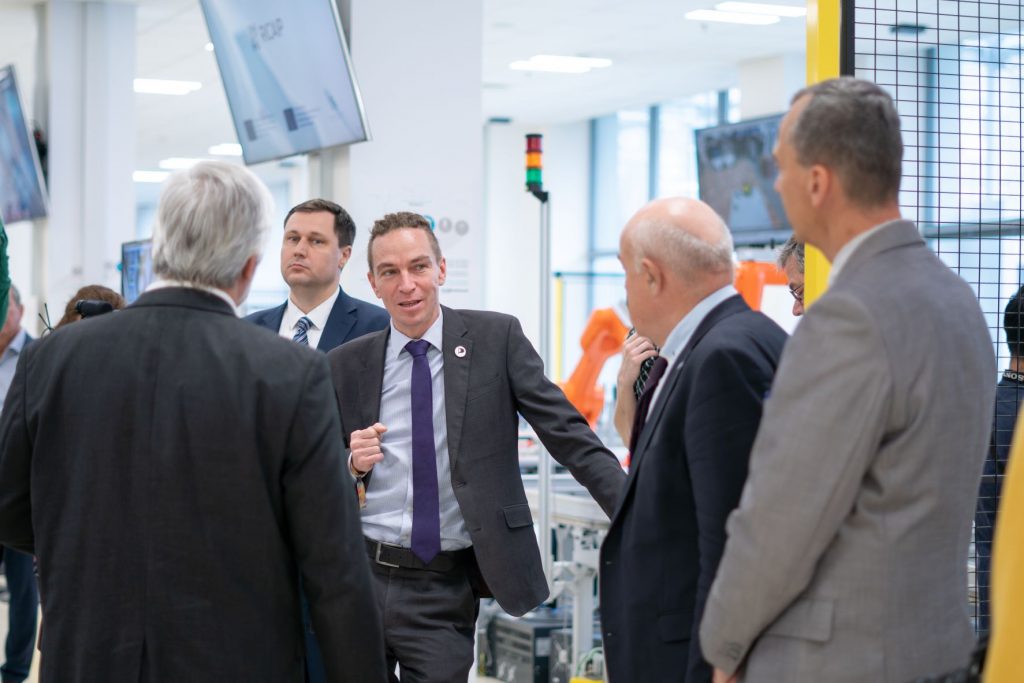 An example of using this potential is the strategic project COMENIA, which aims to build a European Cloud & Edge data infrastructure and provides a new generation of AI-based data services. It will enable robust real-time processing of industrial data and the provision of Cloud-to-Edge services to support industrial innovation. All this enables green and socially responsible manufacturing. Part of the project with a total investment of EUR 129.94 million (CZK 3.3 billion) involves the CTU spin-off company, TRIX Connections, and CTU's CIIRC. The COMENIA macro-project with a total investment of EUR 286.62 million (CZK 7.3 billion) in 2023-2027 has been submitted for notification by the European Commission as a key project under the so-called IPCEI-CIS (Important Project of Common European Interest-Next Generation Cloud Infrastructure and Services) program in accordance with the Programme Declaration of the Government of the Czech Republic. The Czech Republic can become one of the global leaders in the emerging integration industry, the need for which is growing rapidly with new technologies.