Industry 4.0 Showroom
Fast information sharing and intensive interactions are crucial for further processing of research and development. The Industry 4.0 Showroom shall give a floor for open discussion on how advanced industrial production in line with the Industry 4.0 principles can impact equal opportunities, labour market and environmental principles of sustainable development. The aim is to create a place (virtual or physical) for visual and interactive presentation of the RICAIP Centre, its outputs and infrastructure, both to the public and industrial partners. All of this with respect to gender, diversity, equal opportunities, environmental issue, and different social groups. A showroom is a place that provides experience and leaves an impression. You can perceive dimensions, materials, environment, you can feel, touch, test how things work, you can be guided and get tailor-made recommendations, explanations and even real-time help. Regardless of virtually or on-site.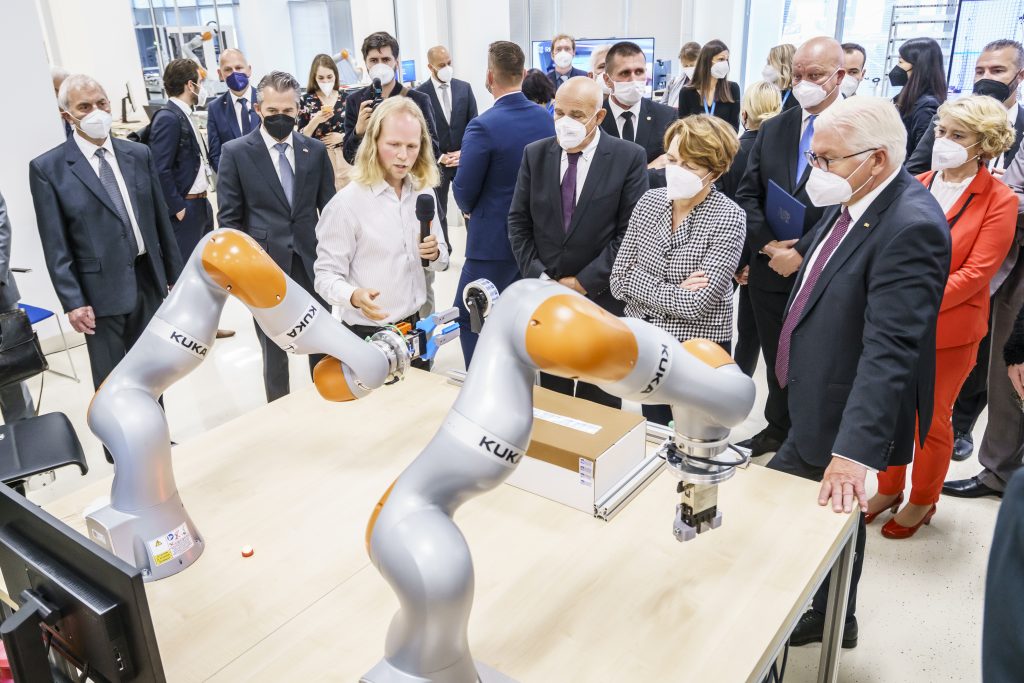 ---
Testbed & Showroom
The Industry 4.0 Showroom is – both with regard to content and physical layout – linked to the Testbed for Industry 4.0 as a basic research infrastructure. The Showroom is contributing to the Testbed with a new value and dimension in terms of education, information, networking as well as interactivity and emotions.
The Showroom Testbed
provides technical background and support for scientists, researchers, students
supports education & public interest in technical fields and popularizes science
holds Industry 4.0 public events
a space to display the outcomes, where people are encouraged to explore and interact with them.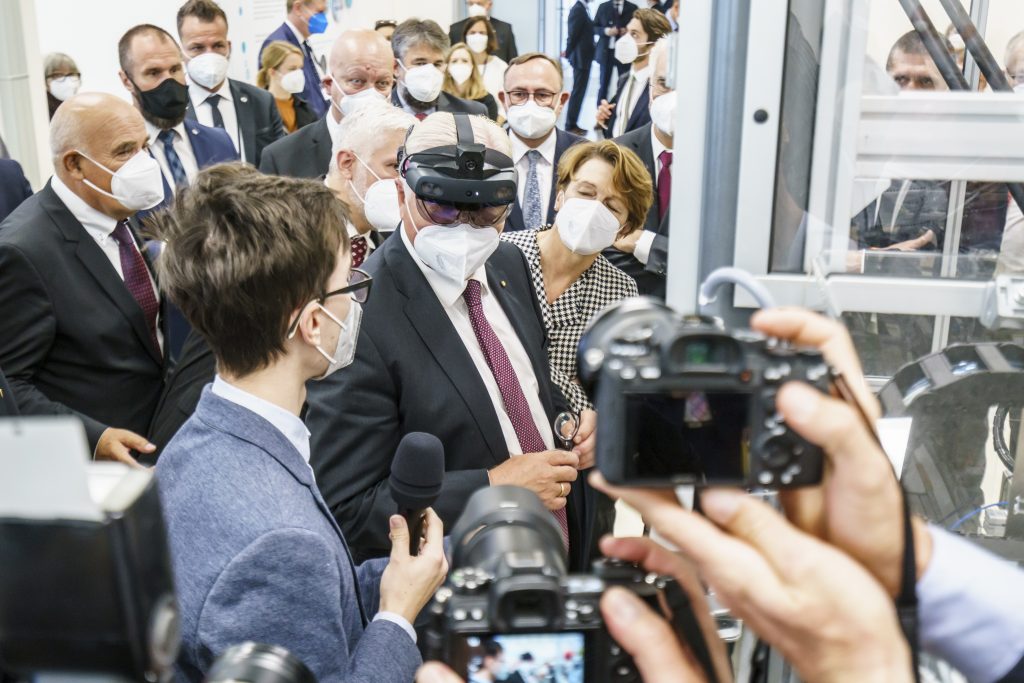 ---
Main Purposes
Industry 4.0 popularisation among a wide range of target audiences
Open discussion on the Industry 4.0 impacts on society
Presentation of RICAIP, its partners, goals, vision, and outcomes
Presentation of the infrastructure
Demonstrating new concept of advanced manufacturing in near-real environment
Education and training according to the Industry 4.0 principles
Point for knowledge sharing, networking, as well as for open discussion
Dissemination of testbeds' performance and research outcomes