Warning
: Parameter 1 to CoBlocks::{closure}() expected to be a reference, value given in
/var/www/ricaip/wp-includes/class-wp-hook.php
on line
326

RICAIP Testbed Brno Opening – I4.0 Conference
December 1, 2022
|
09:30
–
13:30
UTC+1
On the occasion of RICAIP Testbed Brno Opening, we are organising conference for industrial partners and experts in the field of Industry 4.0. The lectures will be held in Czech only.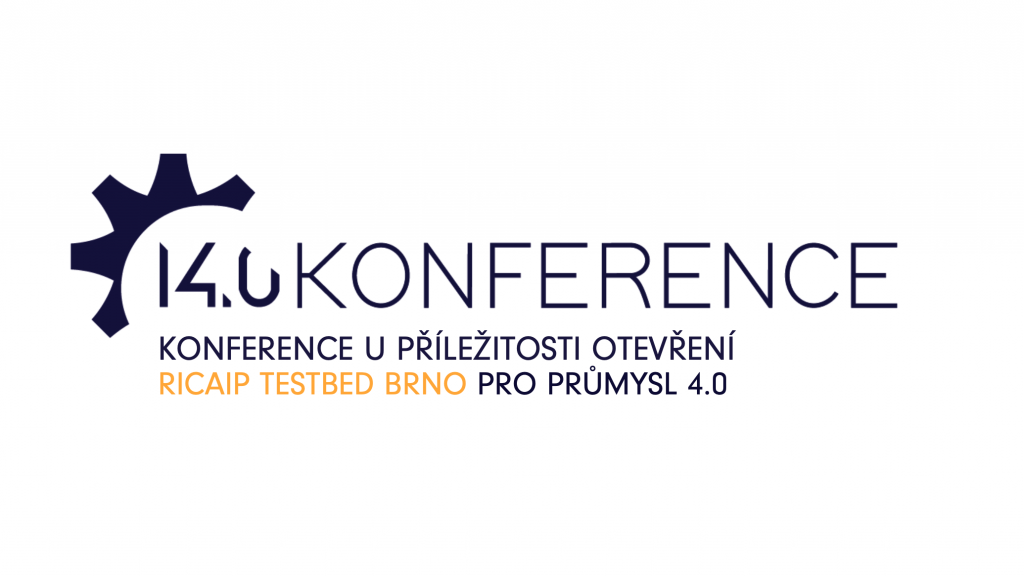 Vážení partneři,
vážíme si Vaší spolupráce, proto bychom Vás rádi pozvali na další ročník I4.0 Konference, která se uskuteční 01.12.2022 u příležitosti slavnostního otevření RICAIP Testbed Brno Industry 4.0 na institutu CEITEC Vysoké učení technické v Brně.
Na co se můžete těšit?
Unikátní možnost mezi prvními navštívit nově otevřený RICAIP Testbed Brno
Trendy v moderní výrobě – digitalizace, flexibilní výroba, nové technologie
Osobní setkání s lidmi z branže/kolegy/obchodními partnery/přáteli
Program konference​
| | |
| --- | --- |
| 09:30 – 10:00 | Registrace + welcome coffee break |
| 10:00 – 10:05 | Úvodní slovo Radimír Vrba (Ředitel CEITEC VUT) |
| 10:05–10:45 | Sekce RICAIP Testbed Brno a představení nových technologií v oblasti Průmyslu 4.0 |
| 10:05 – 10:15 | Pavel Václavek (CEITEC VUT): Představení projektu RICAIP – Research Innovation Research and Innovation Centre on Advanced Industrial Production |
| 10:15 – 10:25 | Luděk Žalud (CEITEC VUT): Nové technologie v robotice |
| 10:25 – 10:35 | Zdeněk Havránek (CEITEC VUT): Nové technologie v měření a instrumentaci |
| 10:35 – 10:45 | Jakub Hrabec (CEITEC VUT): Nové technologie v 3D tisku |
| 10:45 – 11:00 | Sekce inovativní řešení v průmyslovém prostředí s fokusem na Průmysl 4.0 |
| 10:45 – 11:00 | Petr Kučera (ABB): Technologie ABB pro Průmysl 4.0 |
| 11:00 – 11:15 | Tomáš Verner (T-Mobile): Přínosy 5G komunikací v průmyslovém prostředí |
| 11:15 – 11:30 | Coffee Break |
| 11:30 – 11:45 | Pavel Václavek (CEITEC VUT): Možnosti spolupráce s RICAIP Testbed Brno |
| 11:45 – 12:00 | Radek Zbožínek (EDIH DIGIMAT): Podpora EDIH DIGIMAT pro moderní výrobu |
| 12:00 – 12:15 | Pavel Burget (CIIRC CTU): Výzkumné projekty za RICAIP Testbed pro Průmysl 4.0, CIIRC, ČVUT v Praze |
| 12:15 – 13:15 | Prohlídky testbedu RICAIP Testbed Brno a networking u oběda |