Warning
: Parameter 1 to CoBlocks::{closure}() expected to be a reference, value given in
/var/www/ricaip/wp-includes/class-wp-hook.php
on line
326

RICAIP DAYS 2022: Open Days NCI4.0 in Testbed for Industry 4.0
Den otevřených dveří: Národní centrum Průmyslu 4.0 (NCP4.0) v RICAIP Testbedu pro Průmysl 4.0
Den otevřených dveří Národního centra Průmyslu 4.0 (NCP4.0) v Testbedu pro Průmysl 4.0 je jedinečná příležitost seznámit se s ekosystémem Národního centra, jeho partnery a službami, které poskytujeme malým a středně velkým podnikům v oblasti digitalizace, automatizace průmyslové výroby a zavádění inovativních technologií.
Jednacím jazykem této části programu je čeština.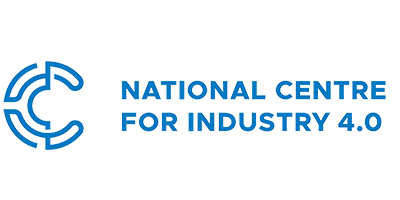 April 29, 2022
|
08:30
–
14:30
CEST
8:00 – 8:30
Registrace, Budova B – Respirium
8:30 – 9:45
Prof. Vladimír Mařík, vědecký ředitel, CIIRC ČVUT v Praze
Jiří Kabelka, předseda představenstva NCP4.0
Jaroslav Lískovec, ředitel NCP4.0
DigiAudit – služba NCP4.0 pro malé a střední firmy, které chtějí začít s digitalizací
Podpora technologické transformace firem – Česká spořitelna
Služby pro digitální transformaci – Deloitte
9:45 – 10:00
Přestávka na kávu
10:00-11:30
Představení infrastruktury testbedů pro Průmysl 4.0 v Praze, Brně a Ostravě pro transfer technologií a jejich služeb pro firmy​​​​​​
Kampusové 5G sítě v testbedu Průmyslu 4.0 a jejich možnosti pro průmyslové využití – T-mobile
Projekt Škoda Auto a Pocket Virtuality, využití 5G sítí v praxi
Průmyslové technologie a digitální továrna – Siemens
11:30 – 13:00
Oběd
13:00 – 15:00
Komentované prohlídky v RICAIP Testbedu pro Průmysl 4.0 v CIIRC ČVUT
Registrace na prohlídky je nutná.
15:00
Ukončení akce
Komentované prohlídky v Testbedu pro Průmysl 4.0
Prezentace nových technologií, vybavení a projektů spolupráce. V rámci průvodcované prohlídky projdete obě podlaží testbedu, na každé podlaží předpokládáme 20 min. Skupiny označené lichým číslem zahajují prohlídku v přízemí, skupiny označené sudým číslem jdou nejprve do suterénu. Pak se vystřídají.
Celková doba prohlídky: 40 min.
Presentation of new technologies, equipment and cooperation projects. As part of the guided tour, you will walk both floors of the testbed, we expect 20 minutes on each floor. Groups marked with an odd number start the tour on the ground floor, groups marked with an even number go to the basement first. Then they take turns. Total tour time: 40 min.
13:10 – 13:50
Skupina 1 | Group 1
Zahájení prohlídky: přízemí | Starting point: groundfloor
Skupina 2 | Group 2
Zahájení prohlídky: suterén | Starting point: basement
13:50 – 14:30
Skupina 3 | Group 3
Zahájení prohlídky: přízemí | Starting point: groundfloor
Skupina 4 I Group 4
Zahájení prohlídky: suterén / Starting point: basement
Tato akce se koná ve spolupráci s:
This event is organised in cooperation with: