Researcher's Night at Testbed for Industry 4.0
September 24, 2021
|
18:00
–
23:30
UTC+1
Friday, 24 Sept 2021, 6-12 pm: We invite you to the Researcher's Night at Testbed for Industry 4.0. After two years of closed doors, we can invite the public to our experimental lab. We are looking forward to your visit at Testbed in the Czech Institute of Informatics, Robotics and Cybernetics at the Czech Technical University in Prague.
The Researcher's Night is an opportunity for us to give you an insight into the world of modern technologies. Come and see a few robotic experiments and experience the facility twice – both in real and virtual reality. Thanks to the RICAIP project, the Testbed for Industry 4.0 has been undergoing a major technology upgrade.
What can be seen in the testbed during the Friday night walk?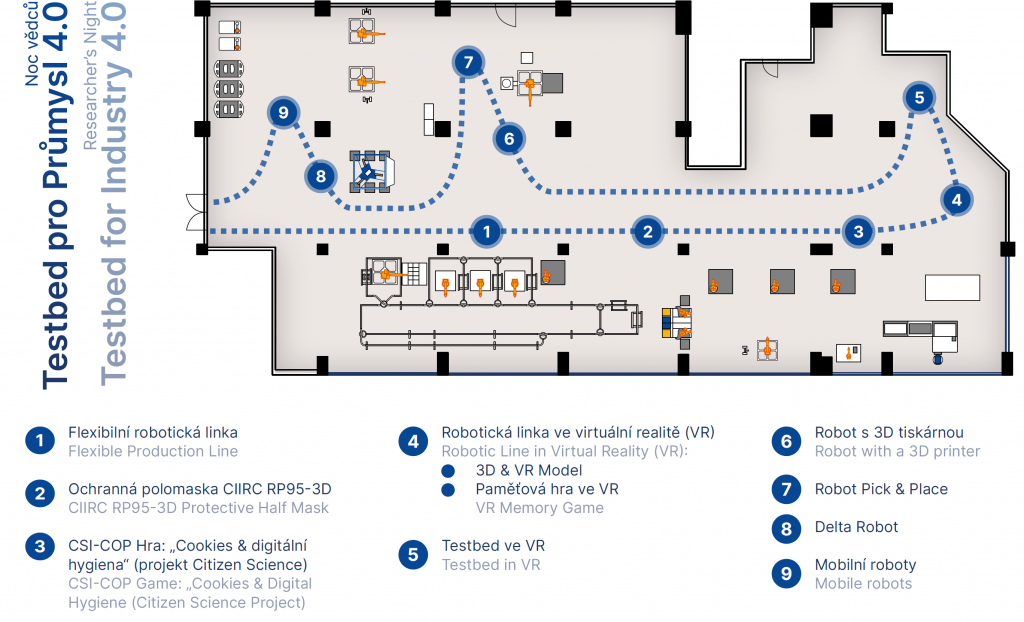 Plan of Researcher's Night at the RICAIPTestbed
Read more about particular experiments
Gallery