TRAI Week 2022
October 24, 2022
|
08:00
–
October 28, 2022
|
17:00
UTC+1
This year marks the third edition of the Turkish Artificial Intelligence Week – TR AI Week 2022, which will take place between 24 and 28 October. TR AI Week is the biggest AI event in Turkey which yearly attracts around 50.000 participants from private businesses as well as university representatives. The Czech participation at this event is managed by the Ministry of Foreign Affairs of the Czech Republic. RICAIP will be introduced within the presentation of the Czech Technical University.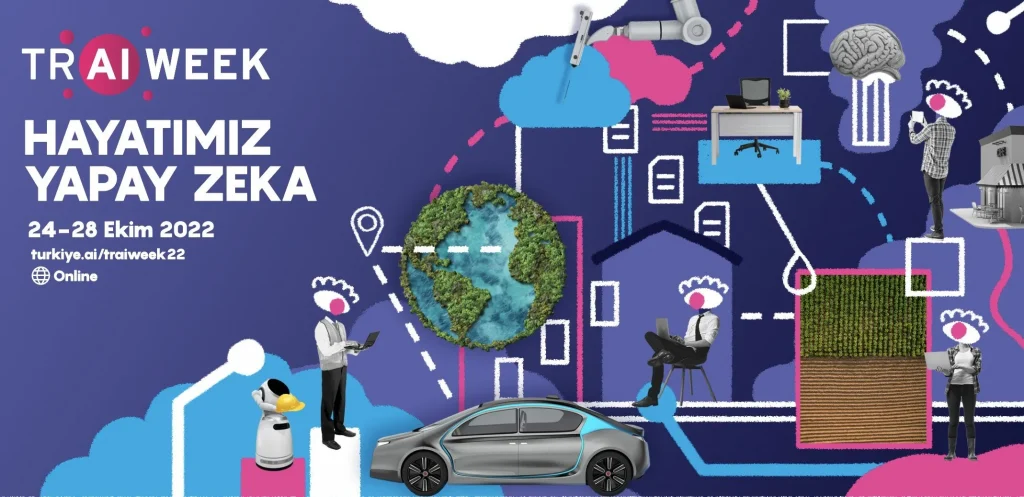 More than 150 speakers will participate in more than 80 sessions at TR AI Week, Turkey's most comprehensive online AI event, featuring Turkish and international experts, AI leaders in Turkey and around the world, AI initiatives that are growing geometrically and making a difference. This year, Czech Embassy in Ankara has decided to co-sponsor this event.
RICAIP will be presented at the digital booth of the Czech Republic at the virtual fair. Moreover, three representatives of the Czech Institute of Informatics, Robotics and Cybernetics CIIRC CTU in Prague, one of the RICAIP's founding partners, will hold keynote speeches within 50-minute thematic panel at the programme:
Wednesday 26 October 2022, 14:00 – 15:00

Except of Turkish participation, TR AI cooperates with the Embassies of Canada, Singapoure, Israel or Neetherlands that all will have their panels and digitial booths. Topics like autonomous driving, AI in manufacturing as well as university cooperation with industry and business in the field of AI are on the programme of this year's edition.