US-EU Workshop on Intelligent Manufacturing
June 2, 2022
–
June 3, 2022
UTC+1

The event is co-organised by:
With the support of:
---
About the Event
The first transatlantic workshop on AI in manufacturing organised with the support of the National Science Foundation (NSF), an independent federal agency created by US Congress, and the RICAIP ecosystem – namely CIIRC CTU and the National Centre for Industry 4.0 (NCI4.0).
The event is designed for
Researchers and Experts in Computer Science, ML & AI
Industrial Actors and High-level Executives
Innovation companies
SMEs, Midcaps, Large Corporates
Production Planners and Specialists
Process & Technology Developers
Technology Facilitators & System Integrators
Master and PhD Students
---
Thursday, 2 June 2022
8:45-9:00
Official Opening by the Members of the Organising Committee:
Růžena Bajcsy, University of Berkeley
Vladimír Mařík, CIIRC CTU
Wolfgang Wahlster, DFKI
9:00-9:40
Wolfgang Wahlster, DFKI, Germany:
The Next Decade of Industry 4.0
9:40-10:20
Spyros Reveliotis, Georgia Tech, US:
Real-time Management of Complex Resources
10.20-10.35
Small Ceremonies:
Medal of University of Zilina awarded to Prof. Růžena Bajcsy by the Rector of the Univ. Žilina Prof. Jozef Jandačka to memorize the Dr.h.c. degree of this University

Memorial Medal of CIIRC CTU awarded to Prof. Růžena Bajcsy by the Director of CIIRC CTU Dr. Ondřej Velek

Diploma of the Elected Foreign Member of the Engineering Academy of the Czech Republic
Prof. Wolfgang Wahlster overtakes this diploma from Prof. Petr Zuna, President of EA CR
10.35-10.55
Coffee Break
10.55-11.35
Julian Florez, Vicomtech, Spain:
Industry 4.0 Challenge and Trend: Smart Integration of Human in the Loop and Automation
11.35-12.20
Jay Lee, University of Cincinnati, US:
AI-Augmented Quality Metrology for Industrial Internet-based Production Systems
12.20-13.15
Lunch Break
13.15-13.50
Vladimír Mařík, CIIRC CTU, Czech Republic:
Beyond Industry 4.0 – Building an AI Ecosystem
13.50-14.20
Bruce Kramer, NSF, US:
NSF Future Manufacturing Program
14.20-15.00
Yuan-Shin Lee, North Caroline State Univ., US:
Industrial Internet of Things
15.00-15.20
Peter Ševčík, UNIZA Žilina, Slovakia:
Industrial Internet of Things and Their Platforms
15.20-15.45
Coffee Break
15.45-16.20
Pavel Burget & Petr Kadera, CIIRC CTU, Czech Republic:
AI-based Methods to Increase the Production Flexibility and Variability
16.20-17.20
Visit to the Testbed for Industry 4.0 – for speakers and non-academic audience
Friday, 3 June 2022
9.00-9.40
Martin Ruskowski, DFKI, Germany:
Production Level 4
9.40-10.20
Růžena Bajcsy, Univ. of Berkeley, US
Carolyne Matl, Postdoc, Toyota Research, US
Isabella Huang, Graduate student, UC Berkeley, US
New Problems in Robotics that Could be of Interest to Industry 4.0
10.20-10.40
Coffee Break
10.40-11.20
Federico Sciammarella, MxD Chicago, US:
Digital Manufacturing and Cybersecurity
11.20-12.00
Nadia Figueroa, UPENN, US:
Multiarm Robot and Human Cooperation
12.00-12.30
Michael Valášek, FME CTU, Czech Republic:
Physically Interconnected Robots Enable New Industrial Applications of Robots
12.30-13.30
Lunch Break
Side program: Guided tours in the Testbed for Industry 4.0
Start: 12:30 End: 13:20
25 min for each of the two floors
13.30-14.10
Josef Šivic, CIIRC CTU, Czech Republic:
Learning Manipulation Skills from Instructional Videos
14.10-14.50
Placid Mathew Ferreira, Univ. of Illinois, Urbana Champaign, US:
OSCM: An Operating System for Cloud-based Manufacturing
14.50-15.30
Pavel Václavek, CEITEC, Brno TU, Czech Republic:
Fail-operational Actuators with Applications in Production Systems and Future Vehicles
15.30-15.40
Michal Gregor, UNIZA Žilina, Slovakia: Experience with the Deep Reinforcement Learning
15.40-16.00
Michal Koháni, UNIZA Žilina, Slovakia:
Decision Making for Large Scale Systems
16.00
Wrap-up & Conslusions
Small refreshments on the Balcony
---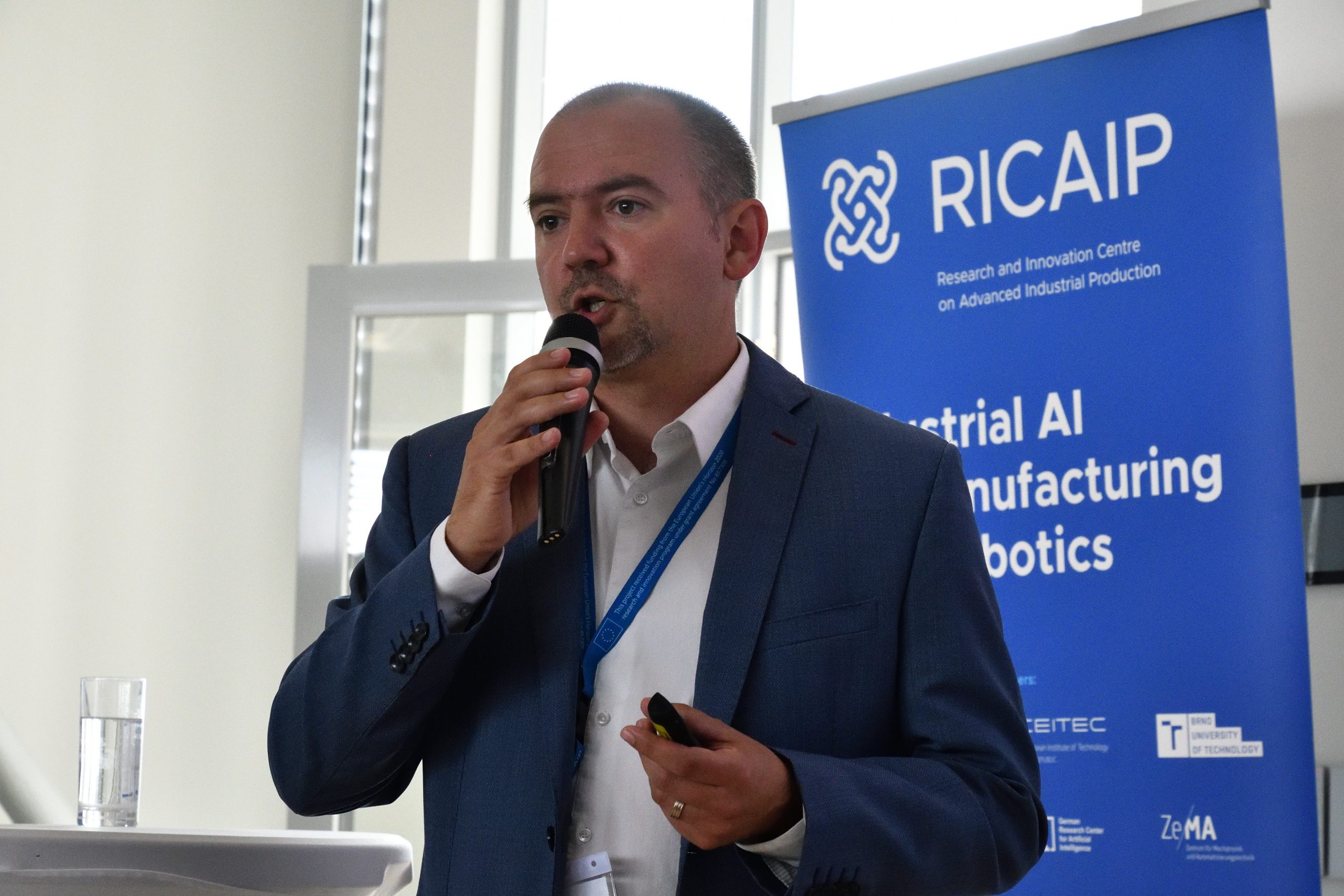 ---
Registration
The registration has been closed. Many thanks to all participants for their attendance!
Free of Charge
Students and employees of the RICAIP partners
CTU
CEITEC BUT
DFKI, ZeMA
Technical University Ostrava / VŠB-TUO
Fraunhofer IWU
CZK 2 500 | EUR 100
Partners and members of the National Centre for Industry 4.0
Partners of the National Competence Centre NCC-CAI/ NCK-KUI
Academia
Research organisations
NGOs
Public Administration
CZK 5 000 | EUR 200
Participants from industry and other private sectors
The Registration Process
After you register, we will contact you per email and confirm your registration. Please use the bank transfer to make your payment. The registration fee is non-refundable.
The bank details including the payment identifier (variable symbol) will be sent to your email address after submitting the on-line form in form of the proforma invoice.
Please note that payments without payment identifier will not be identified and the registration cannot be confirmed. All bank charges have to be covered by the participant.
The final invoice will be sent to your e-mail address within 14 days from the receipt of the payment.
---
Organising Committee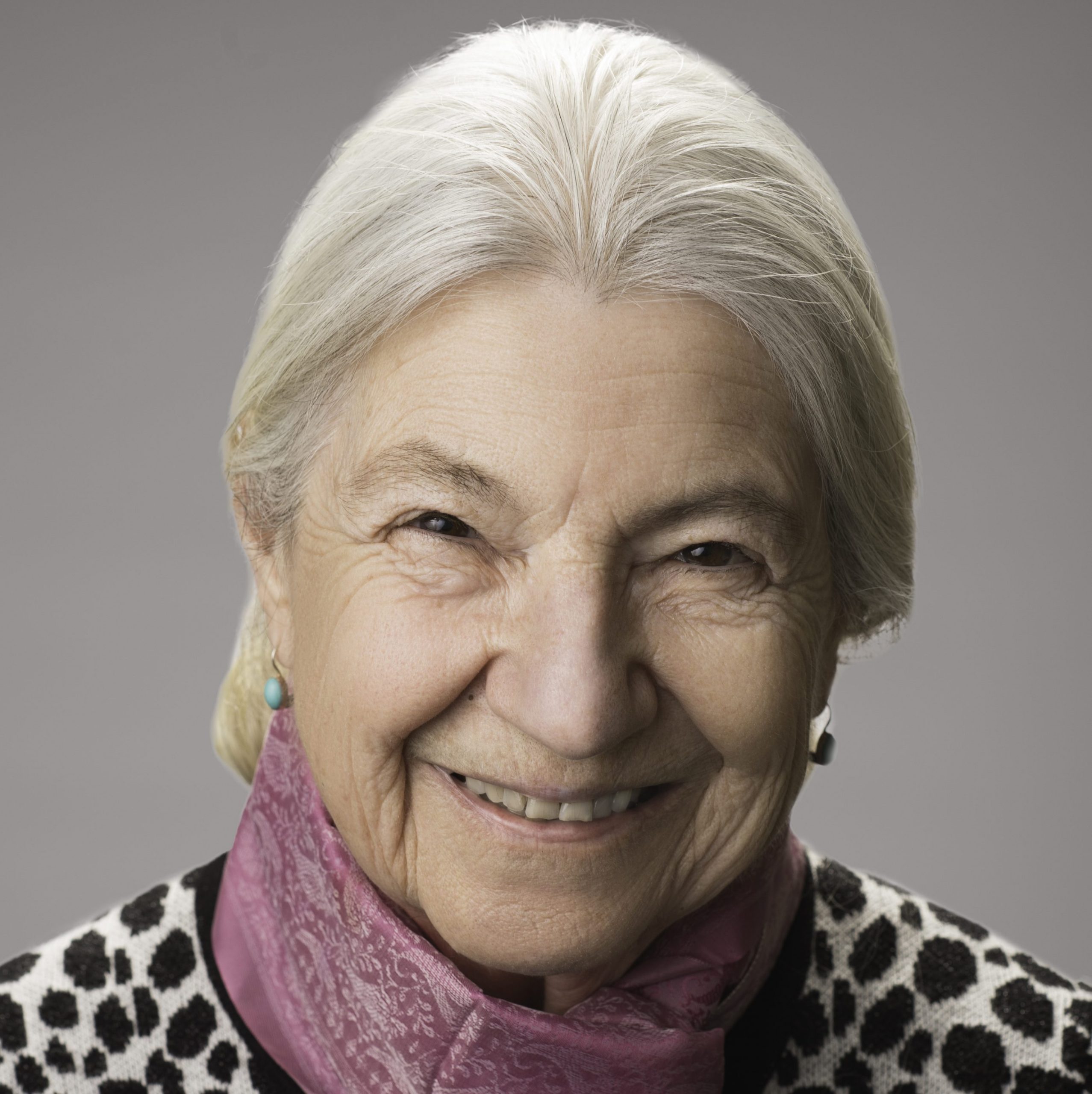 Prof. Růžena Bajcsy
University of Berkeley
Bio
Ruzena Bajcsy is the NEC Distinguished Professor of Electrical Engineering and Computer Sciences at the University of California, Berkeley. She was the founding director of the Center for Information Technology Research in the Interest of Society (CITRIS) in 2001.
Before joining UC Berkeley, she headed the Computer and Information Science and Engineering Directorate at the National Science Foundation (1999–2001).
From 1972 to 2001, she was a professor in the Computer and Information Science Department at the University of Pennsylvania, where she established in 1978 the General Robotics, Automation, Sensing, and Perception (GRASP) Lab.
Throughout her 28 years at UPenn, she worked on robotics research, including computer vision, tactile perception, and in general the problem of system identification. She also worked on medical imaging, and developed with her students a digital anatomy atlas coupled with elastic matching algorithms that made it possible to automatically identify anatomic structures of the brain, first in X-ray tomography, later with MRI and positron image tomography. Use of this technology is now standard in medical practice.
Dr. Bajcsy is a member of the National Academy of Engineering (1997) and National Academy of Medicine (1995) as well as a fellow of the Association for Computing Machinery (ACM) and the American Association for Artificial Intelligence (AAAI). In 2001 she received the ACM/AAAI Allen Newell Award, and in November 2002 she was named one of the 50 most important women in Discover Magazine. She is the recipient of the Benjamin Franklin Medal for Computer and Cognitive Sciences (2009) and the IEEE Robotics and Automation Award (2013) for her contributions in the field of robotics and automation.
Her current research is in the use of robotic technology, namely measuring and extracting noninvasively kinematic and dynamic parameters of individual in order to assess their physical movement capabilities or limitations. If there are limitations, her students have designed assistive devices that can compensate for the lack of kinematic agility and /or physical strength.
Source: Berkeley | EECS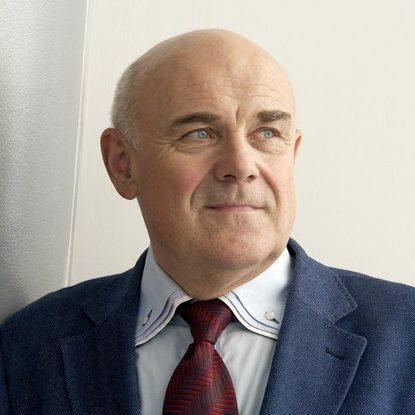 Prof. Vladimír Mařík
Scientific Director CIIRC CTU
Bio
Prof. Vladimír Mařík received his PhD. in 1979 and DrSc. degree in 1989 from the Czech Technical University in Prague, Czech Republic. For more than fifteen years he acted as the managing director of the Rockwell Automation Research Center, Prague. His main professional interests include distributed AI, multi-agent systems, knowledge based systems, machine learning, planning and scheduling for manufacturing. He acted as the Head of the Department of Cybernetics, Czech Technical University in the years 1999-2013. He is the founder and Scientific Director of the Czech Institute of Informatics, Robotics, and Cybernetics of the Czech Technical University in Prague. He has been a member of the R&D&I Council of the Czech Republic (2011-2015 and since 2018). He is co-author of the National Initiative for Industry 4.0 of the Czech Republic and Board member of AICZECHIA, the Czech AI Community Network.
He is co-author, principal investigator and coordinator of Research and Innovation Centre on Advanced Industrial Production (RICAIP) since 2017 (H2020-Widespread-04-2017, Teaming Phase I, 2017 – 2018, approx. EUR 400K; H2020-Widespread-01-2018-2019, Teaming Phase II, + ESIF OPRDE 2019-2026, approx. EUR 50M). He is author of more than 160 articles/conference papers, co-editor of 17 books, co-author of 5 granted patents. He acted as coordinator of other projects in AI and industrial robotics, such as National Competence Centre on Cybernetics and AI (TA CR, EUR 8M). He received the Medal of Merit for service to the Czech Republic in the area of science by the President of the Czech Republic (2017), the Cross of Honour for Science and Art awarded by the President of the Republic of Austria (2003), Honoris Causa doctorate (dr.h.c.) from the Brno University of Technology (2003), top Czech science award Česká hlava – Invention (2010). He acted as Editor-in-chief of IEEE SMC Part C (2005-2013), Board member of IEEE SMC (2005 to present), has received the IEEE SMC Outstanding Contribution Award (2012) and has been Vice-president of IEEE SMC (2013 to present).
Source: CIIRC CTU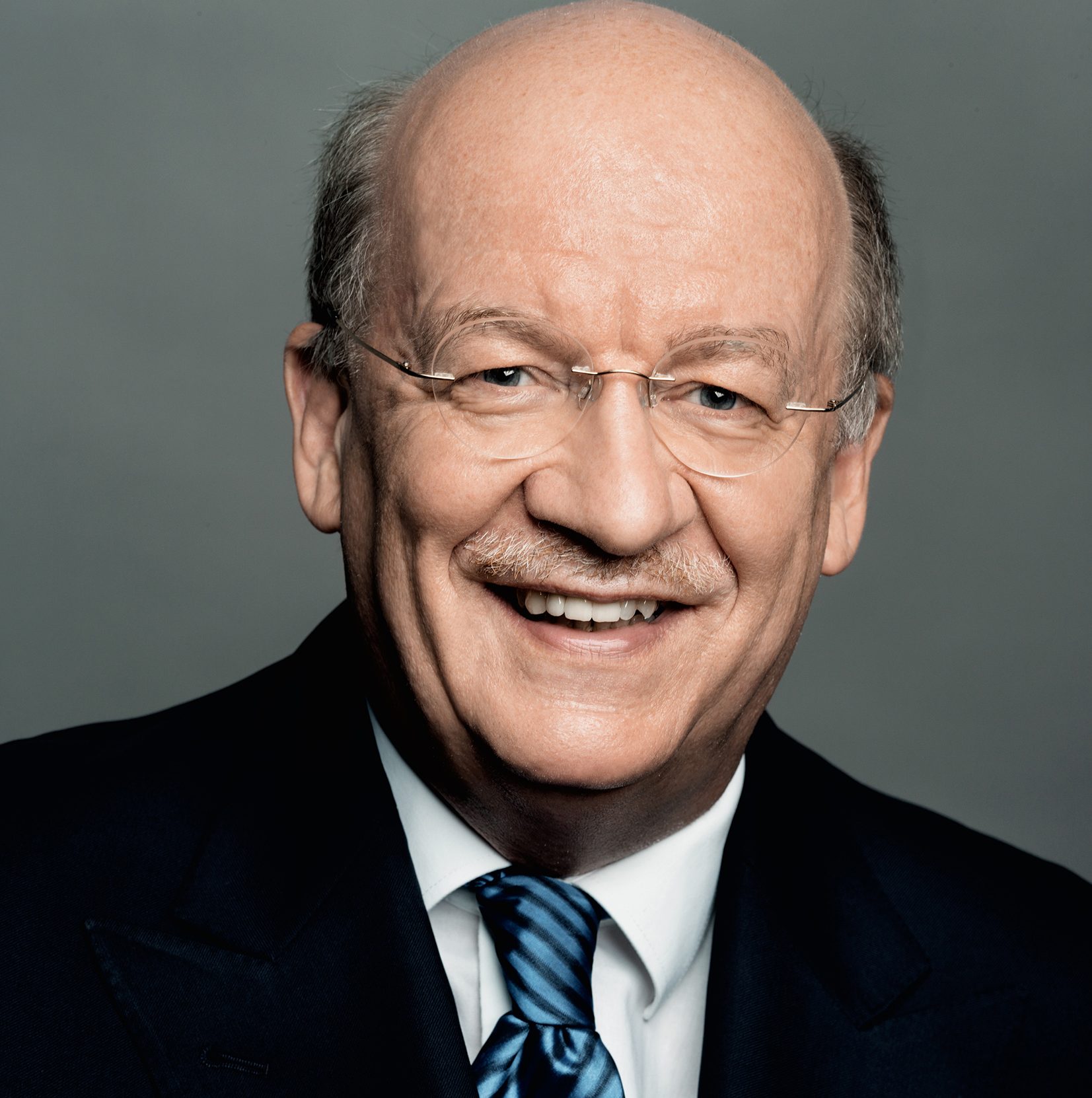 Prof. Wolfgang Wahlster
CEA, DFKI
Bio
Wolfgang Wahlster is a Professor of Artificial Intelligence (AI) and a pioneer of AI in Germany and Europe. As a founding director of the German Research Center for Artificial Intelligence (DFKI) and in his role as its long-time CEO and scientific director, he has developed DFKI into one of the world's largest research institutions in this field with more than 1000 employees by 2019 and more than 100 successful spin-off companies. He has served as an elected President of three international AI organizations: IJCAII, EurAI, and ACL. He is an elected Fellow of AAAI, EurAI, and GI. As a professor at the world-renowned Informatics Campus at Saarland University, he laid some of the foundations for natural language dialog systems, user modelling, and speech-to-speech translation. His current research areas are multimodal dialog systems for human-centered AI and cyber-physical production systems for the fourth industrial revolution (Industrie 4.0), a concept that he coined in 2010. He currently heads the steering group for a national AI standardization roadmap of the German government and serves the DFKI management board as Chief Executive Advisor (CEA). He is on the Executive Board of the International Computer Science Institute (ICSI) at UC Berkeley and a member of the steering board of Germany's platform for AI. Wahlster is a member of the Nobel Prize Academy in Stockholm, the German National Academy Leopoldina and three other prestigious academies. For his research, he has been awarded the German Future Prize, the First Class Cross of Merit and the Grand Cross of Merit by the Federal President of Germany. Other awards include four honorary doctorates from universities in Darmstadt, Linkoeping, Maastricht and Prague as well as an Honorary Citizenship of his hometown, Saarbruecken. For his substantial contributions to various fields of AI, Wolfgang Wahlster received the IJCAI Donald E. Walker Award in 2013 and the ICMI Sustained Accomplishment Award of the ACM in 2016. As a member of numerous advisory bodies of the German Chancellor and the Federal Government such as the Partners for Innovation, the Research Union and the Data Ethics Commission, he has co-founded innovation platforms such as Industrie 4.0 and Learning Systems. He holds a seat on ten industrial supervisory boards and technical advisory boards of large companies, medium-sized enterprises and start-ups.
Source: DFKI
---
Venue
Czech Technical University in Prague
Czech Institute of Informatics, Robotics and Cybernetics
Jugoslávských partyzánů 1580/3
160 00 Prague 6 – Dejvice
Czech Republic
---
Contact
If you have any questions to the program or your registration, please do not hesitate to contact Eva Doležalová at eva.dolezalova@cvut.cz.