During her official programme in the Czech Republic while attending the Prague European Summit, Slovenian Minister for Digital Transformation Mme Emilija Stojmenova Duh visited also CIIRC CTU on Thursday 10 November 2022. She get introduced to the concept of the RICAIP centre and its research infrastructure. During tour through the Testbed for Industry 4.0 in Prague, she saw several industrial demonstrators developed by our young researchers.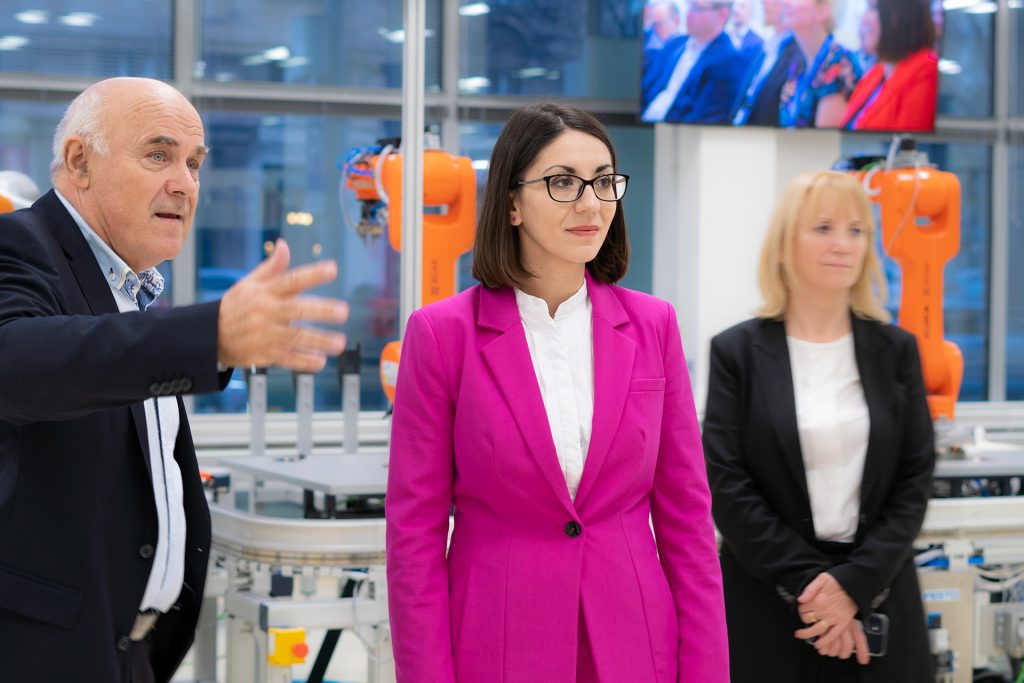 I am pleased we were also able to introduce a few concrete examples of what we have in common – either in terms of our current involvements in a few Digital Innovation Hub networks that will be followed by EDIH from next year as well as in terms of using Slovenian technologies in our testbed. This creates also a solid base for the identification of opportunities for future Czech-Slovenian research collaboration and best practice sharing.

Vladimír Mařík, Scientific Director, CIIRC CTU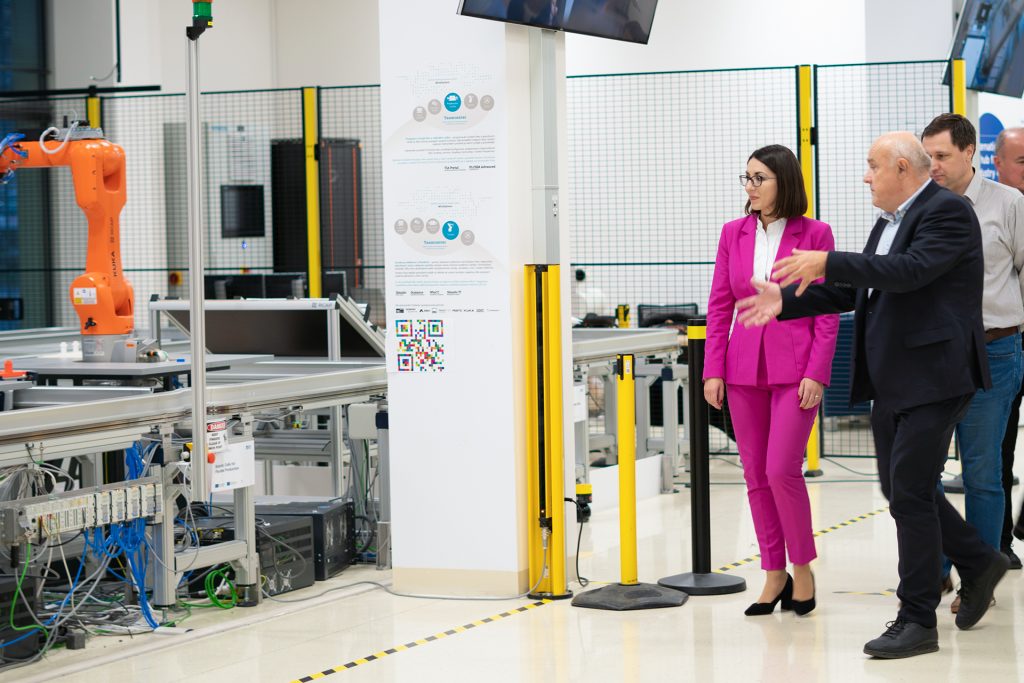 Minister was accompanied by Ambassador of Slovenia Tanja Strniša, Ms Ana Čepar, Head of Minister's cabinet and Ms Klaudija Koražija, Head of EU Affairs and International Cooperation Division.

During a tour through the RICAIP Testbed for Industry 4.0 guided by Petr Kolář, Deputy Head of the Department of Industrial Production and Automation, there was a presentation of a few robotic demonstrators by our female junior researchers. Elizaveta Isianova and Marina Ionova introduced the latest works in the area of human-robot collaboration for applications in interactive and assistive assembly. Some of the use cases have newly integrated 5G data communication with an edge server, such as a robotic tap system. Whereas some of them also use computer vision and artificial intelligence algorithms, such as a hand guide controller for accurate object locations or a robot playing checkers.
In the Laboratory of Robotics and Machine Tools, robotic working cells for lased-based additive processes and for robotic machining and their digital twins have been presented. Flexible development support of SMEs for their development and testing within existing EDIH had been discussed too.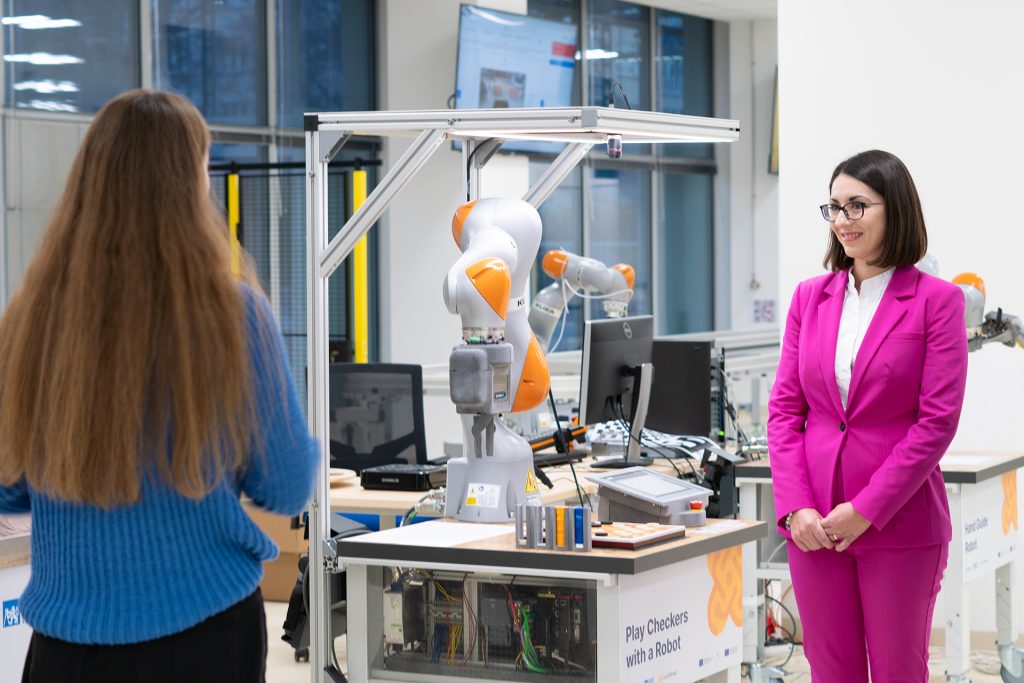 Dr Emilija Stojmenova Duh
Dr Stojmenova Duh is Minister responsible for digital transformation.
She is strongly committed to increasing the number of young people studying engineering – especially women – who will later remain active in their sectors and dare to take up leadership positions in science and engineering. As such, she was one of 50 women in ICT leadership positions selected to participate in the #HiddenNoMore multi-regional programme funded by the US State Department for empowering women in STEM fields.
Dr Stojmenova Duh is also the first Slovenian woman representative at the Global Young Academy and a member of the European Research Area Working Group within ALLEA – All European Academies. She was a member of the Board of Directors of the Slovenian Research Agency, a member of the Expert Council of the Employment Service of Slovenia and a board member of the international organisation Forum Synergies.