After three years of construction, on Wednesday, November 30, 2022, the experimental laboratory Testbed for Industry 4.0 for around 450 million crowns (EUR 17.5M) was ceremonially opened at CEITEC BUT in Brno. This smart testing factory focusing on digitization and automation of production will for example help small and medium-sized companies to put innovative solutions into practice more quickly.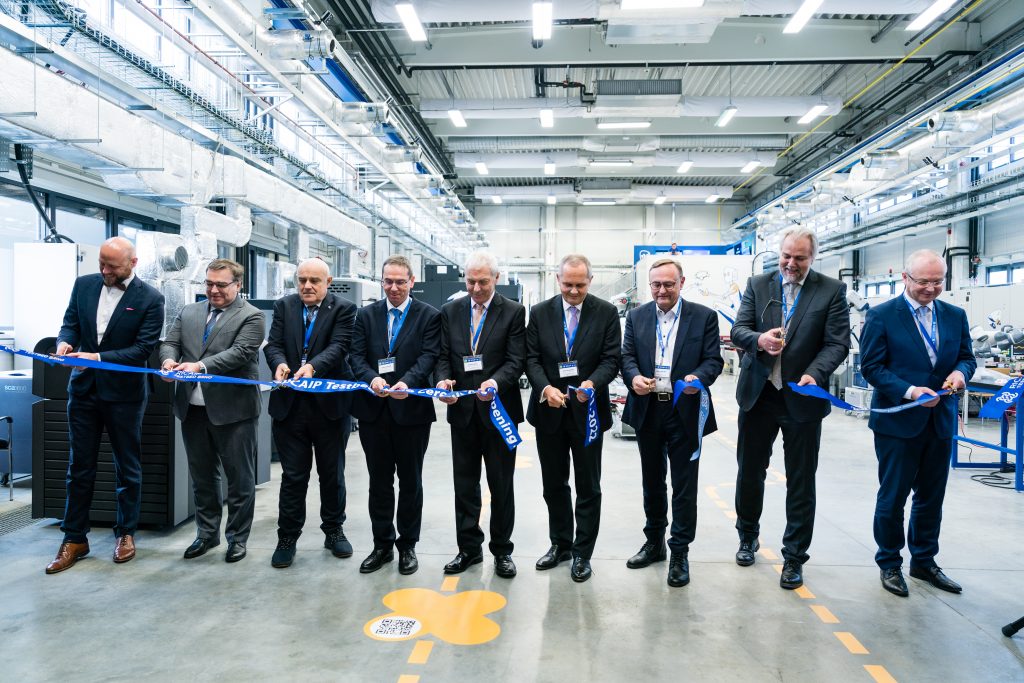 The Testbed for Industry 4.0 is a research infrastructure that is being created as part of international cooperation on the RICAIP project – Research and Innovation Centre on Advanced Industrial Production. Apart from CEITEC BUT, the partners are Prague's CIIRC CTU and the German institutes ZeMa and DFKI. Thanks to this cooperation, the Czech industry gained access to the latest scientific knowledge and applications for advanced production and modern factories of the 21st century.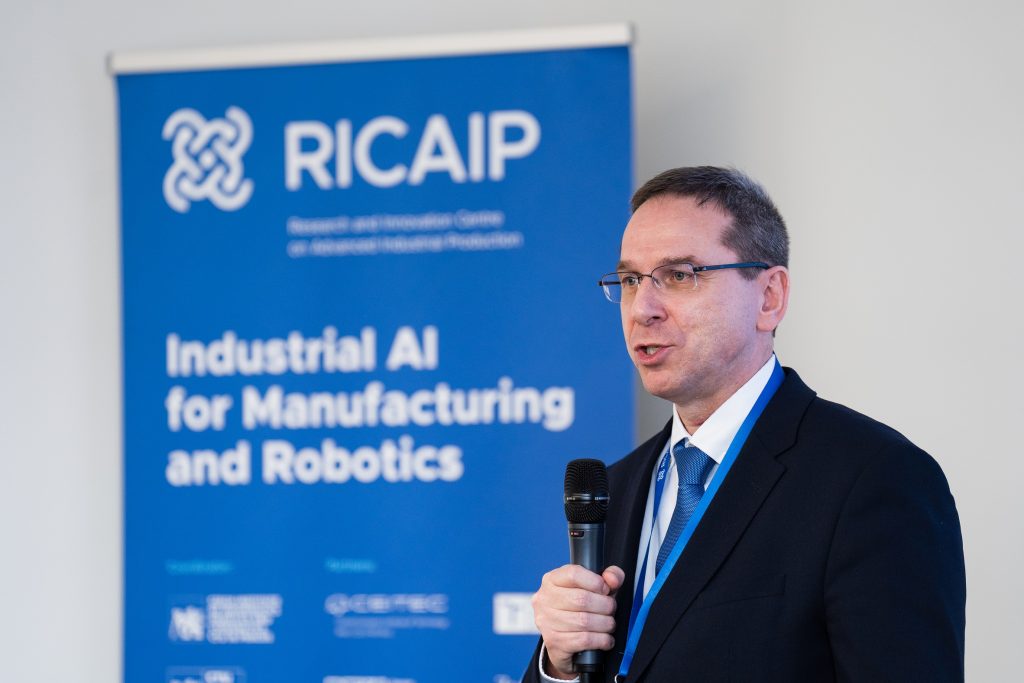 "This project is an example of unique cooperation between higher education and industry. It offers a great opportunity to connect education, research and cooperation with industrial partners."

Ladislav Janíček, BUT Rector
The project is financed from several sources. Operating costs are paid by the European Union, while investments and equipment are covered by national budgets. Around 15 million euros were provided by the EU and around 800 million crowns were provided by the Ministry of Education, Culture and Sports. Of this, CEITEC received a total of approximately 450 million crowns.
"I am very happy that today we are launching a unique test workplace for Industry 4.0, which, thanks to Professor Pavel Václavek and his team, enables CEITEC BUT to be part of the latest trends in the field of robotics and automation."

Radimír Vrba, Director of CEITEC BUT
"My first official meeting in Prague when I came to the Czech Republic was at CIIRC CTU and RICAIP in Prague. And in fact, when I first visited Brno, I also visited RICAIP at CEITEC BUT. I still remember how much I was impressed by how closely this center cooperates with industry. Our economies are very similar to each other with a high share of industry. We can compete only through being smarter, more efficient, more productive. And this is exactly what RICAIP is about, what the infrastructure specifically at CEITEC BUT and CIIRC CTU is about and also what wider Czech-German cooperation is about. We need to be smarter, more efficient, more productive if we want to continue to succeed. Thanks to the efforts of everyone involved in RICAIP we can see here in Brno what Czech-German cooperation is supposed to be, both now and in the future."

H.E. Andreas Künne, the German Ambassador in the Czech Republic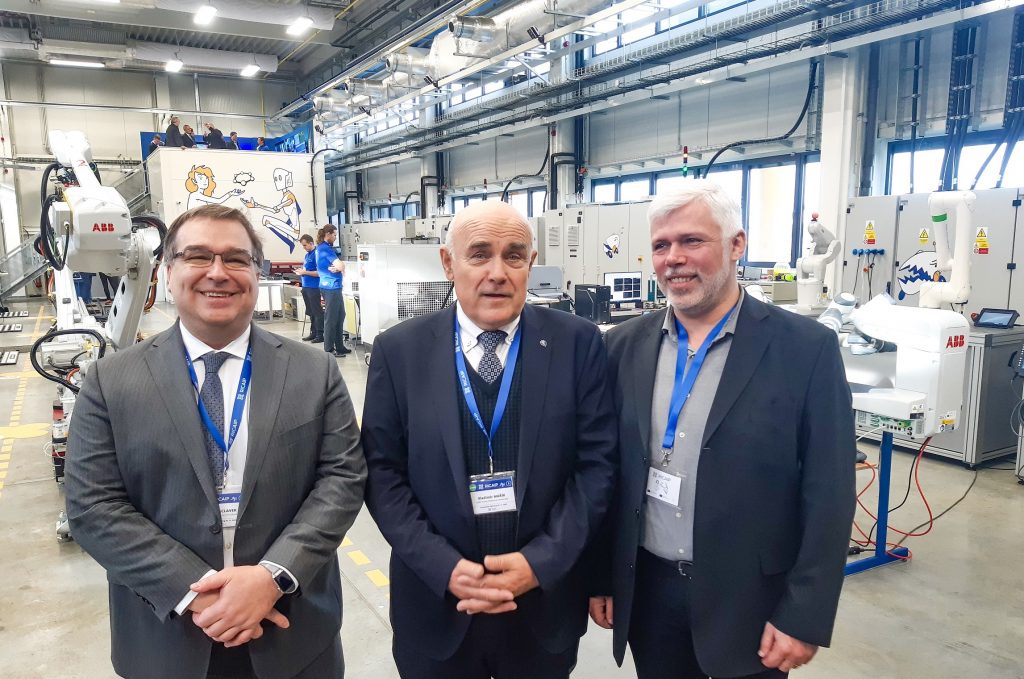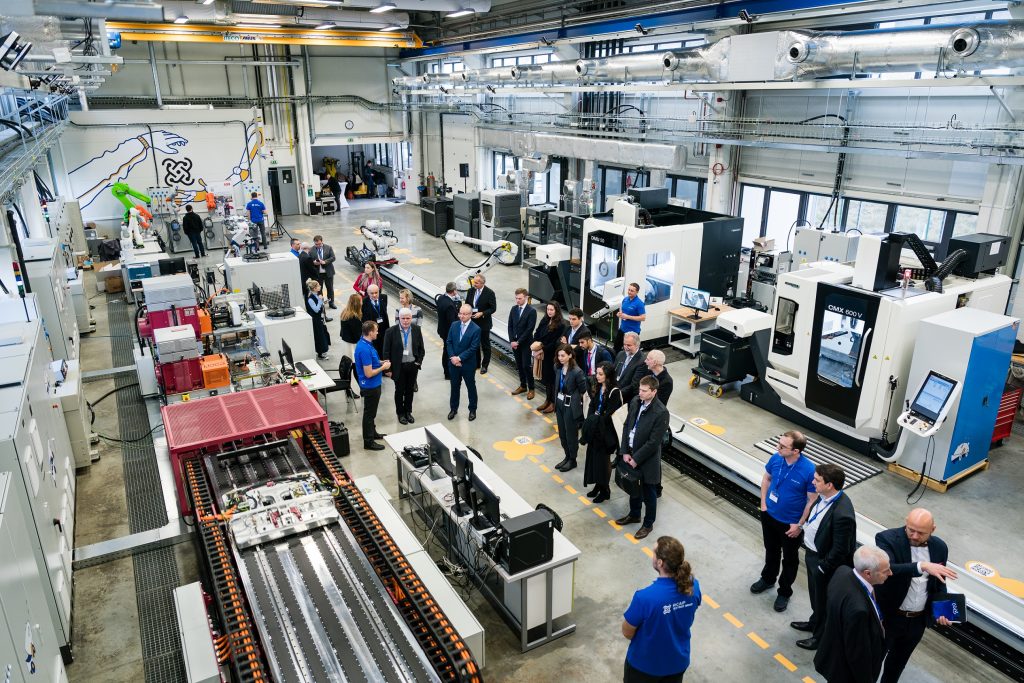 On the occasion of the ceremonial opening, BUT Rector Ladislav Janíček and RICAIP Director Tilman Becker presented the RICAIP Young Investigator Award (RYIA). First place went to Varun Burde from CIIRC CTU, second place to Michal Skalský from CEITEC BUT, and third place to Caspar Jacob from DFKI.
The public can visit the testbed on Friday, December 2, 2022.
Testbed for Industry 4.0 in practice
---
Testbed is an industrial hall with a set of various robots, production machines and machining centers, in which it is possible to test not only production, but also equipment for the development of control and diagnostics of modern drives. It also offers automation means, i.e. industrial control systems, in order to ensure the operation of the production line. In essence, Industry 4.0 is more about automation, digitization and artificial intelligence than about materials, technology and machinery.
"Nowadays, it's the thing that ensures that a person works effectively with a machine. It is a way to increase production efficiency, reduce energy costs and ensure competitiveness. Industry 4.0 is aimed at practical things that bother businesses."

Professor Pavel Václavek, head of the RICAIP center at BUT in Brno and coordinator of the CEITEC BUT programme focused on technical cybernetics
More Photos