As 2021 draws to a close, RICAIP presents some of the highlights of the year as well as some elements important for our success that we rejoice in, as we rejoice in presents. The following list is not exhaustive, it is rather a selection of a few highlights of our joint work within the RICAIP consortium.
Let us navigate you to recent news and web pages for more content and information: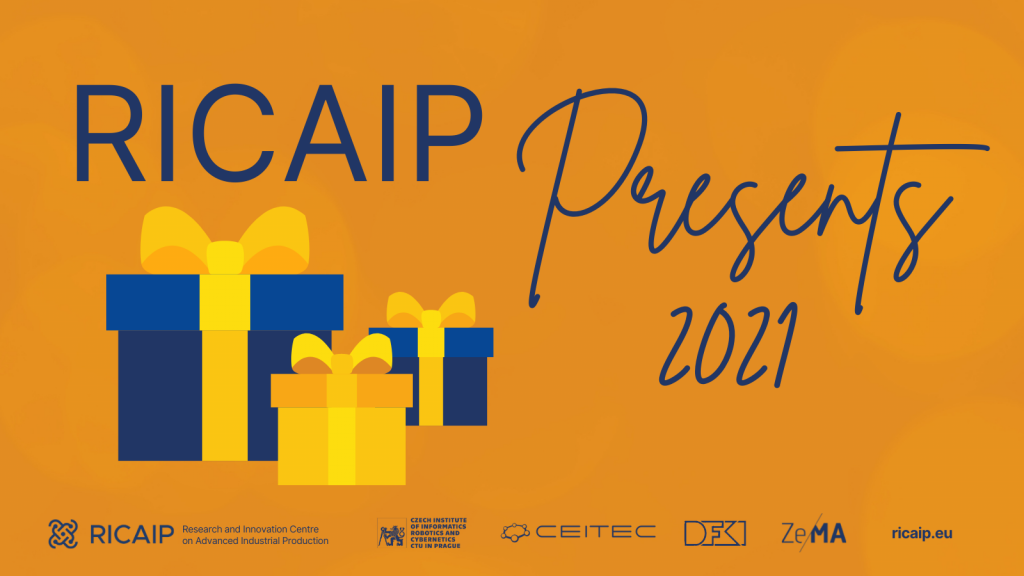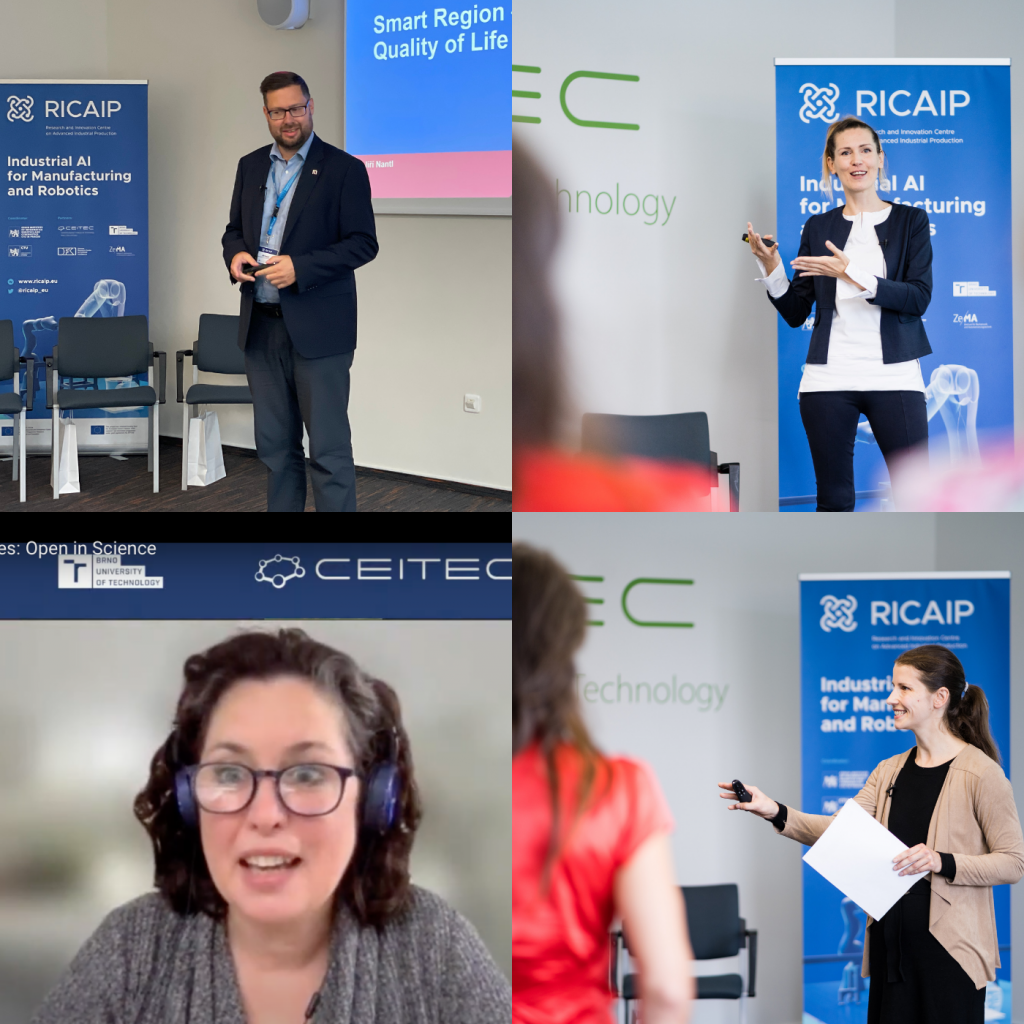 RICAIP SEMINAR SERIES
Together with our partner CEITEC BUT, we launched the RICAIP Seminar Series on actual topics related to the societal impacts of science and technologies.
Let's recall together these hybrid events and their great speakers – you can watch the video streamings again:
---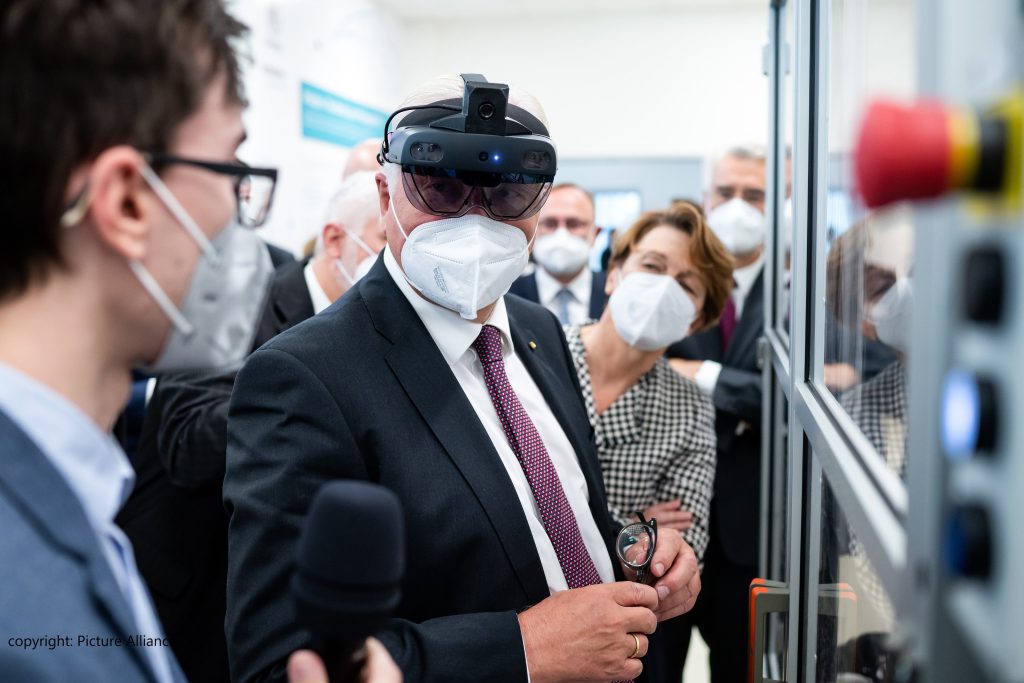 GERMAN PRESIDENT VISIT
At the end of the summer holidays, we had one of the most distinguished visits: the German Federal President Frank-Walter Steinmeier and his wife Elke Büdenbender visited the RICAIP Testbed for Industry 4.0 at CIIRC CTU. They saw six robotic experiments there, some of which were prepared in cooperation with industrial companies.
---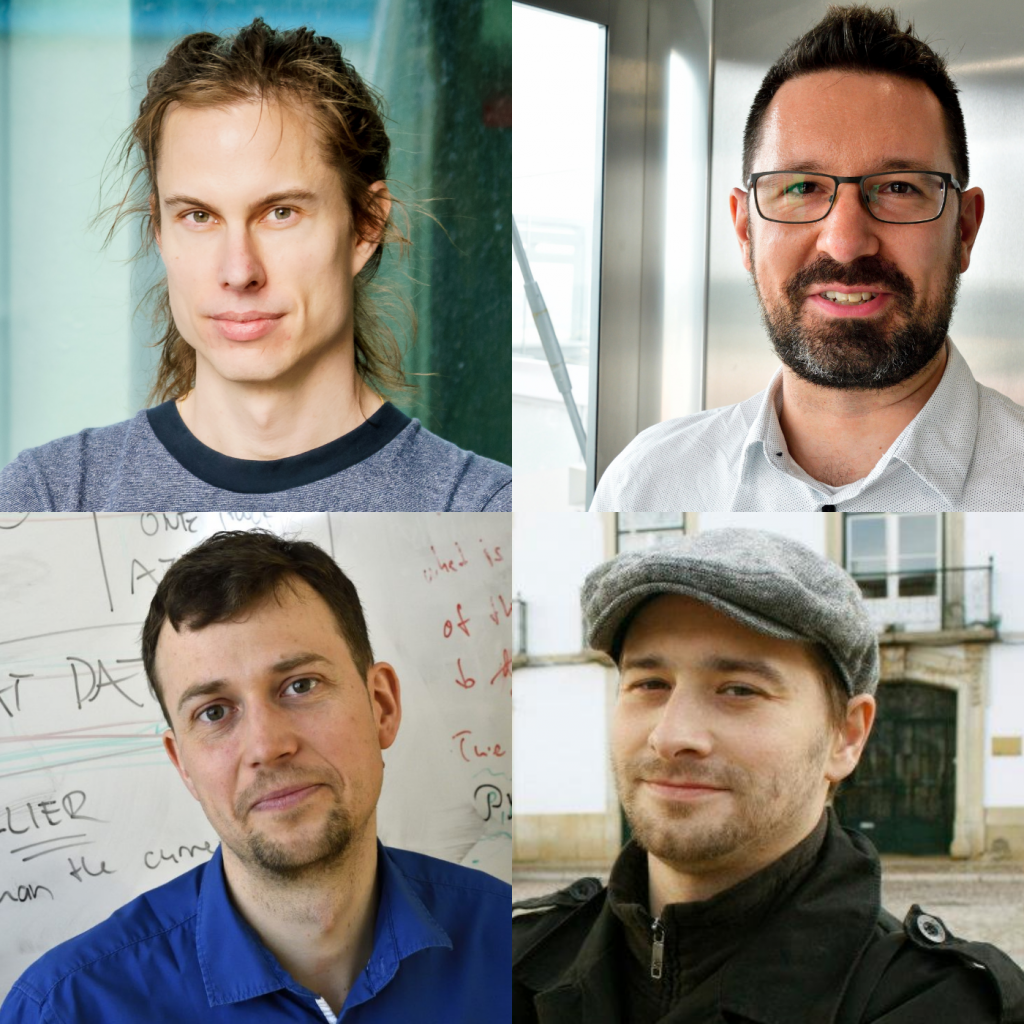 RICAIP TENURE TRACKERS
Our people and research teams are our greatest asset.
We are delighted that our outstanding scientists include exceptional personalities, experts in their fields, the RICAIP Tenure Track position holders at CIIRC CTU:
---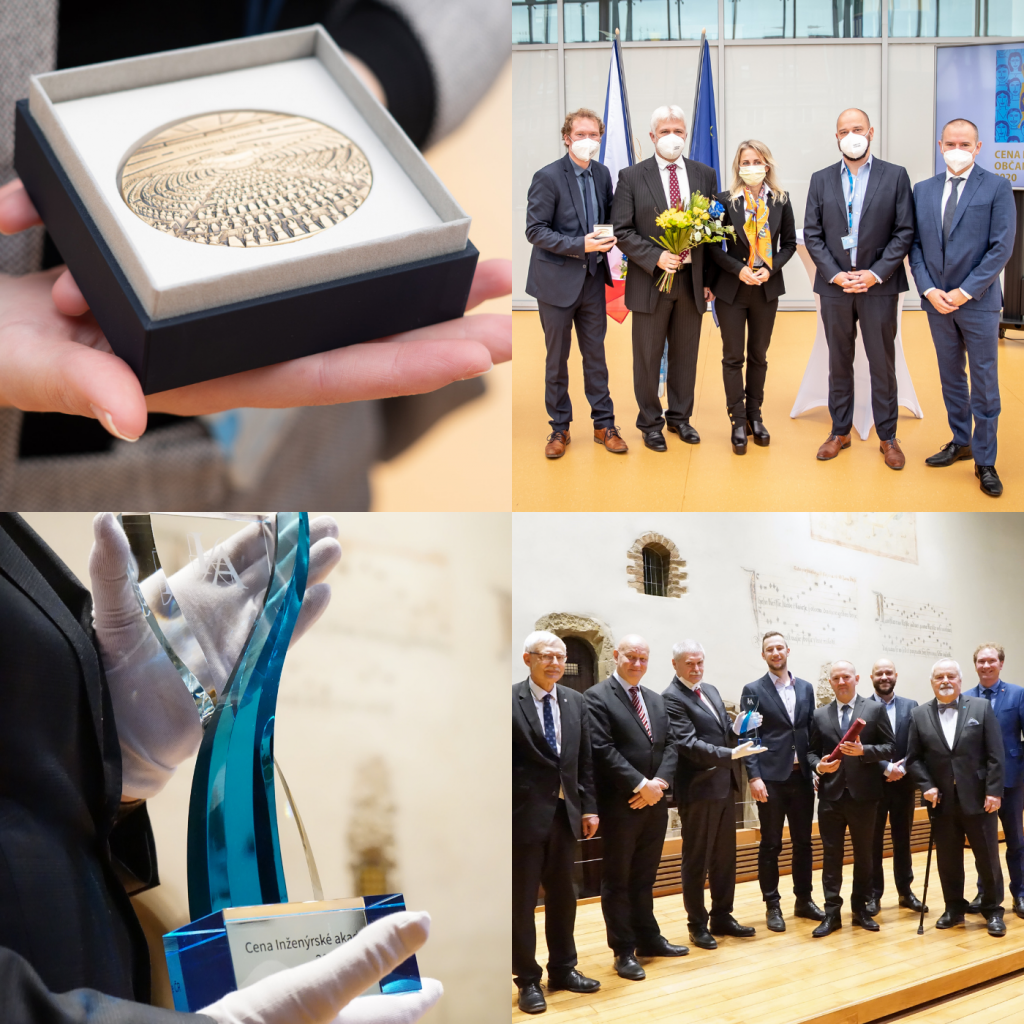 AWARDS FOR PROTECTIVE HALF MASK
The CIIRC RP95-3D protective half mask was developed and certified already in March 2020 – the year 2021 was in the sign of honorary awards:
---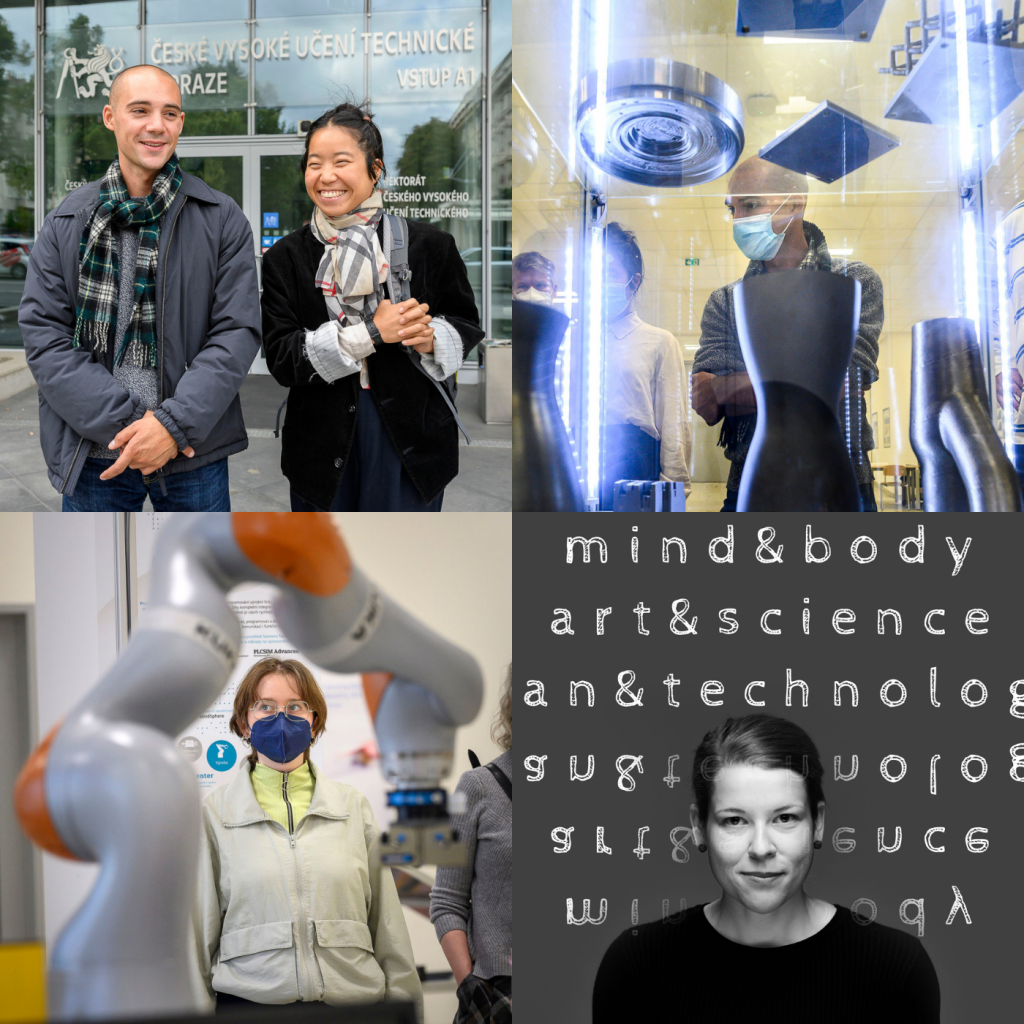 GOETHE-INSTITUT: AI RESIDENCIES OF ARTISTS
It was a great experience for both researchers and artists: CIIRC CTU and DFKI were visited by young talented artists. They took part in a pan-European project Generation A = Algorithm of the German Goethe-Institut, which sent a total of fifteen carefully selected talents to thirteen prestigious European scientific and research institutions in 2021:
---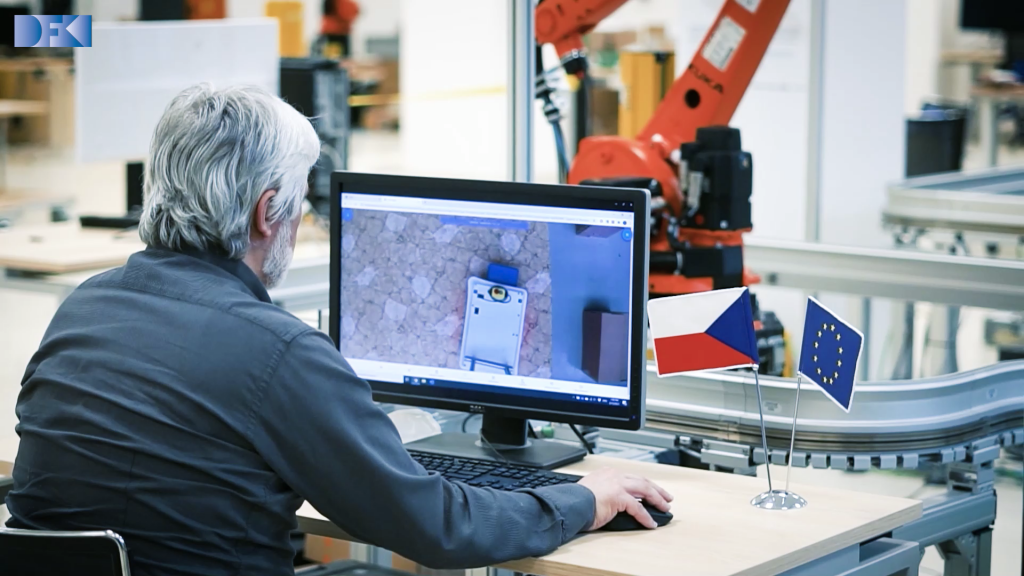 HANNOVER MESSE – JOINT DEMONSTRATOR
Transfer of control in distributed Industrie 4.0 applications – What if robots call for help? This was the main task of the demonstrator on Human-Robot collaboration with applications towards the distributed production prepared within the TRACTAT project in cooperation of DFKI with CIIRC CTU. It was presented for the first time at Hannover Messe in April 2021.
---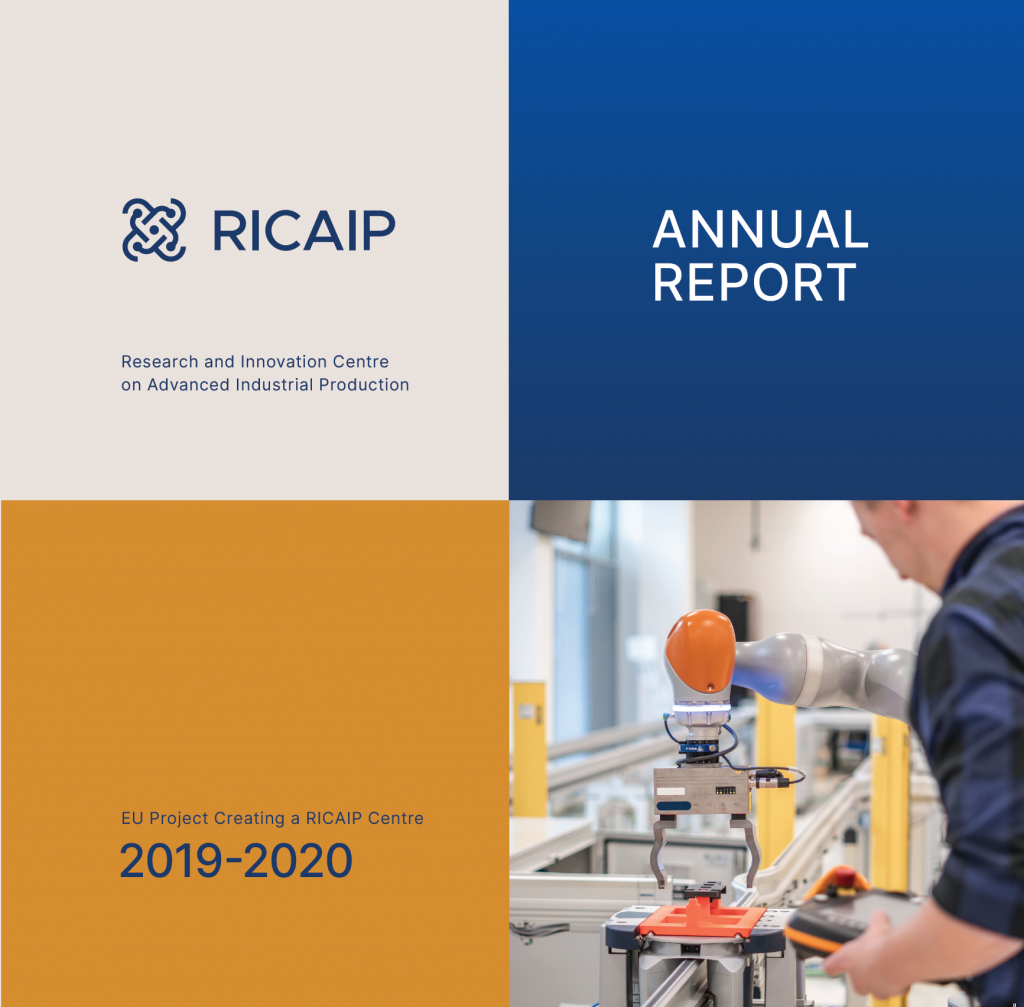 FIRST RICAIP ANNUAL REPORT
After an enormous effort of the RICAIP admin team, the first RICAIP Annual Report covering the time period from the second half of 2019 until the end of 2020 was published.
We would like to draw your attention to this document, which will briefly provide you with the RICAIP concept, objectives and progress that have been made.